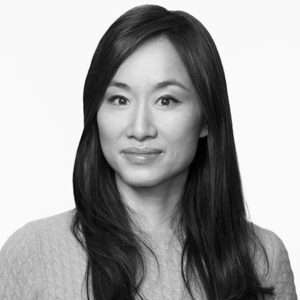 Dr. Jennifer Chen serves as Senior Counsel, Federal Energy Policy at Duke University's Nicholas Institute for Environmental Policy Solutions. She develops electricity and infrastructure policy to provide a level playing field for newer resources and technologies, such as emissions-free resources, electricity storage, advanced transmission technologies, and demand-side resources. Jennifer has testified on infrastructure and grid modernization issues before the U.S. Congress and on electricity markets issues before the U.S. Federal Energy Regulatory Commission (FERC).
Prior to joining the Nicholas Institute, Jennifer was an attorney with the Natural Resources Defense Council, where she led a coalition of environmental organizations and collaborated with other stakeholders to guide the evolution toward a low-emissions, efficient, and flexible electricity grid. Jennifer started her energy policy career as an attorney-advisor at FERC.
Jennifer graduated with a J.D. from New York University School of Law and earned her Ph.D. in Physics from the University of Chicago. She is a member of the California Bar and the District of Columbia Bar and is admitted to the U.S. Court of Appeals for the District of Columbia Circuit.