Planning for the Future: Diverse Perspectives on the FERC's Proposed Planning Rule
August 18, 2022 @ 12:00 pm

-

1:00 pm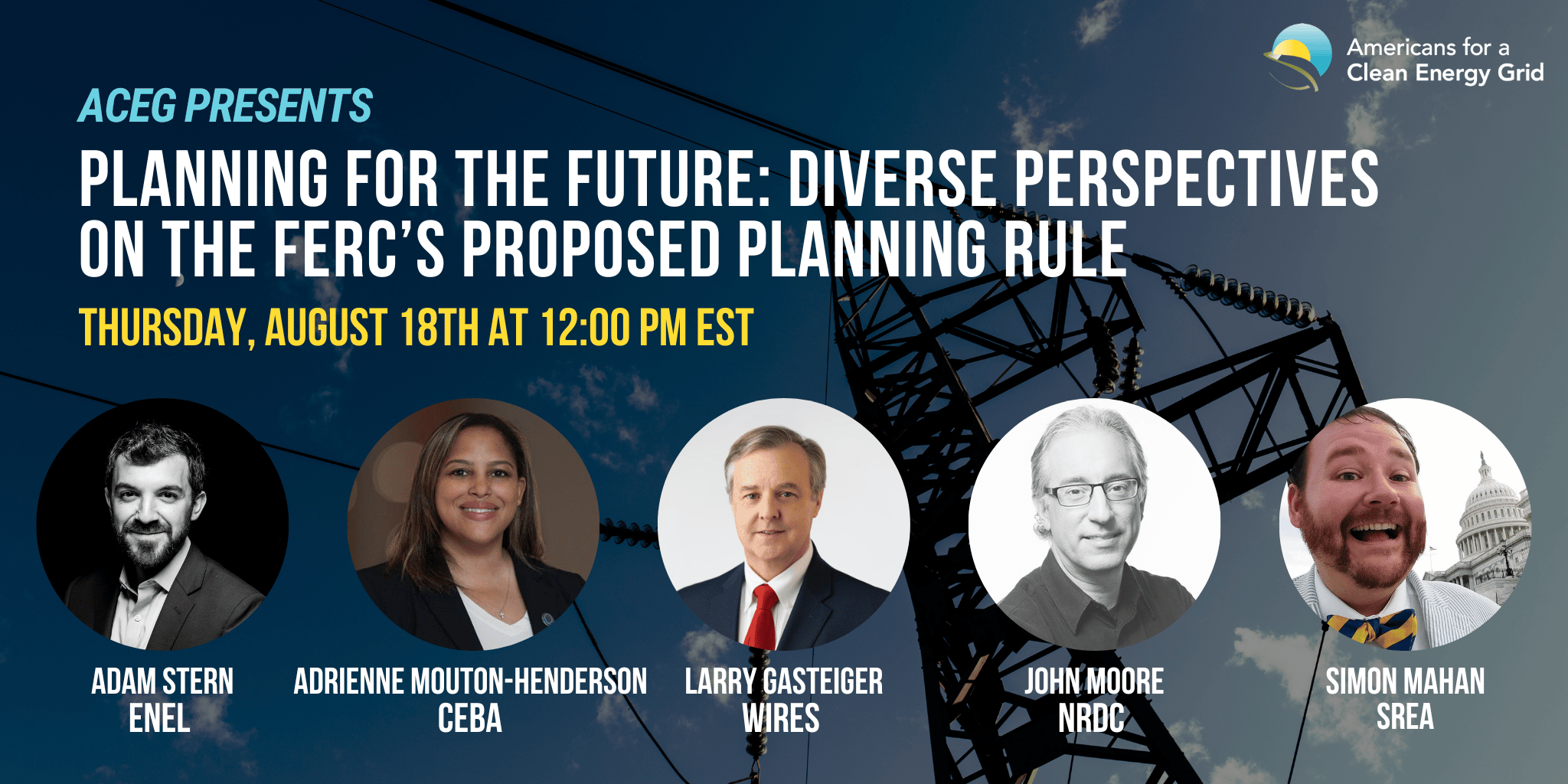 On Thursday, August 18 at 12 p.m. ET, ACEG hosted a public briefing to discuss comments submitted in response to the Federal Energy Regulatory Commission's notice of proposed rulemaking (NOPR), seeking to reform its regional transmission planning and cost allocation policies.
ACEG brought together a diverse set of speakers — representing transmission developers, clean energy generators, large energy consumers, and environmental advocates — to offer their thoughts on the NOPR after submitting their public comments.
A major buildout of the nation's transmission system is critical to the development of a modern and clean grid. And yet, over the past decade, no new interregional lines have been planned. The NOPR can ensure transmission planning is sufficiently forward-looking as transmission needs grow rapidly in the U.S., particularly with growing emphasis on electrified buildings and cars.
Panelists included:
Adam Stern, Manager, Regulatory Affairs at Enel
Adrienne Mouton-Henderson, Director, Market and Policy Innovation at Clean Energy Buyers Association
Larry Gasteiger, Executive Director, WIRES
John Moore, Director, Sustainable FERC Project at NRDC
Simon Mahan, Executive Director, Southern Renewable Energy Association
View a recording of the event here. 
To read ACEG's statement in support of FERC's proposed rule, along with its full comments to the Commission, click here.