WASHINGTON, D.C. (January 22, 2020)—Americans for a Clean Energy Grid (ACEG), a diverse coalition of interests focused on the need to expand, integrate, and modernize the North American high-voltage grid, has named a new Executive Director.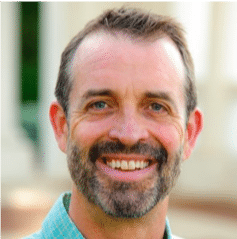 John Jimison is retiring from the Executive Director position and is handing over the position to Rob Gramlich, an ACEG Director and Founder and President of Grid Strategies, a consulting firm focused on transmission policy for low-cost decarbonization.
"ACEG has accomplished an enormous amount under John's excellent direction over the past 8 years. I am pleased that he will remain on our Board and will continue to advise the organization in his retired capacity," said Nina Plaushin, President of ACEG and Vice President at ITC Holdings Corp. "Rob brings tremendous expertise to the Executive Director position and I am thrilled that he will continue to advance ACEG's important work."
"I cannot think of anyone better equipped to take over leadership of ACEG than Rob Gramlich, combining deep expertise in electricity operations and regulation with practical experience at FERC, as an analyst, and as a well-recognized policy advocate. After serving as a Senior Advisor and Director of the organization for the last three years, I know that he is hitting the ground running in 2020 and will continue ACEG's excellent work to advance a low-carbon, robust, and resilient electric grid," said Jimison.
Prior to founding his own consulting firm, Gramlich oversaw transmission policy for the American Wind Energy Association from 2005 through 2016 as Senior Vice President for Government and Public Affairs, Interim CEO, and Policy Director. Additionally, he was Economic Advisor to FERC Chairman Pat Wood III from 2001 to 2005, Senior Economist at PJM Interconnection in 1999 and 2000, Senior Associate at PG&E National Energy Group in 2000-2001, and an analyst at the FERC Office of Economic Policy, ICF Resources, the World Resources Institute, and the Lawrence Berkeley National Laboratory in the 1990s.
Gramlich will lead ACEG's growing coalition in coordination with the Board of Directors and David Gardiner and Associates, the group's advisors and management consultants. Gramlich will also continue to serve as President of Grid Strategies LLC and support other clients.
"I look forward to working with all of ACEG's coalition members and partners to advance the electric grid for a low-carbon future," said Gramlich. "In 2020, ACEG looks forward to working with a broad cross-section of stakeholders in 2020 to develop a proposal to build upon the significant regional transmission expansion progress of Orders 888, 2000, 890, and 1000. Please reach out if you are interested in engaging in that effort or our other work advocating for transmission."
###
Americans for a Clean Energy Grid (ACEG) is the only non-profit broad-based public interest advocacy coalition focused on the need to expand, integrate, and modernize the North American high-voltage grid.
ACEG brings together the diverse support for an expanded and modernized grid from business, labor, consumer and environmental groups, and other transmission supporters to support policy which recognizes the benefits of a robust transmission grid.
Contact: Isabel Harrison, Communications Manager, isabel@dgardiner.com, 703-717-5596