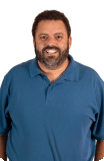 Seth Kaplan, Vice President of Policy and Climate Advocacy for the Conservation Law Foundation, originally posted this on clf.org
Next week I'll be participating in a clean energy summit in Boston that will feature Congressman Ed Markey and FERC Commissioner Cheryl LaFleur. Attendance at this event is free. Please RSVP today.
This event brings together key Federal officials from the Administration and Congress, their state counterparts, clean energy industry leaders and the environmental community and energy consumers to forge clean energy solutions that benefit our economy and our environment drawing on the full range of options from renewable energy to transmission infrastructure to demand side solutions like energy efficiency.
Please join me and others for this engaging, important conversation.